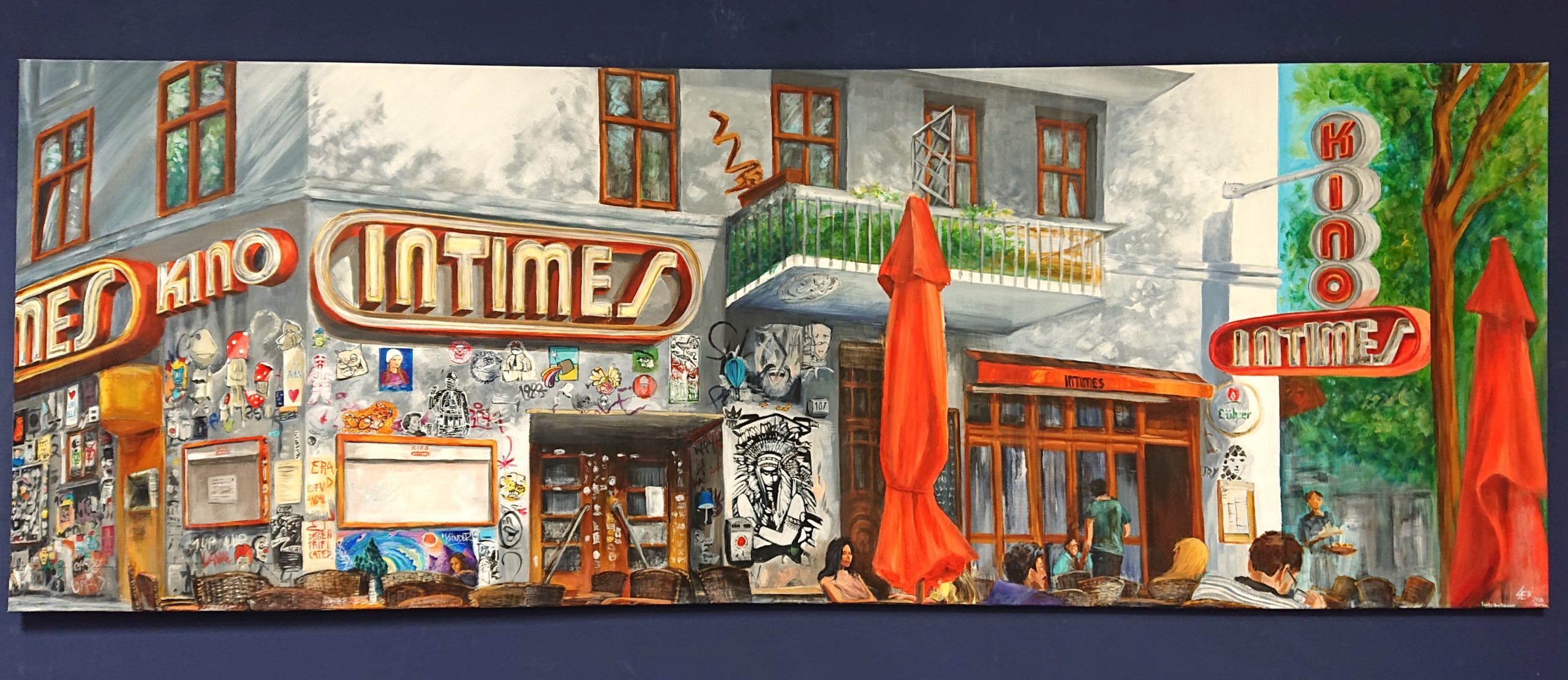 Paintings "Café – Kino Intimes"
1400 euro
2 paintings "Café – Kino Intimes" (2,80 m x 1 m – acrylic on canvas)- already sold but possible to do a copy:
– 1st version: order from the owner of the "Café Intimes" for his decoration inside – 05.2019
– 2nd version: private customer order. The same picture but with characters in the foreground – 02.2020
Inspiration: Urban Sketch 26.04.19, "Café – Kino Intimes" (Berlin- Friedrichshain), Fineliner und Wasserfarbe ©Laetitia Hildebrand
The cinema and coffee "Intimes" are located on the crossroad Boxhagenerstr. and Simon-Dach Str. in a little hype district of Berlin, called "Boxi" in Friedrichshain. Map.
This picture is also on my portfolio Urban Sketches.

Here you can see the Kino & Café Intimes- Big Poster