WORKSHOPS
I have the pleasure to invite you to my workshops urban sketches !
My workshops are for ALL LEVELS! I can adapt my lessons for beginners and for professionals.
COVID-19 Measures: come with your medical mask. During the workshop we will keep our distances (1,50 m).
– Languages: english or/and german or/and french.
I'll show you some basic rules of the perspective with some composition or color notions. It's depend of the workshop's programme.
We'll see together the best adapted technunk for you.
I'll try to show you how you can found your style and your personnal way in the drawing and/or painting area.
– During: 2 hours 30
Biographie of Laeti: I love sketching. 20 years ago I began to sketching. I studied in a famous artschool in Paris (ENSAD). Since 11 years I drew a lot of urban sketches in Berlin. I although teached drawing in some festivals, for school groups, and for private lessons (ex. architectur), etc.
These workshops urban sketches existing since now 6 years and I love it.
I hope you'll join us and become an urban sketcher!
☛ Next Dates: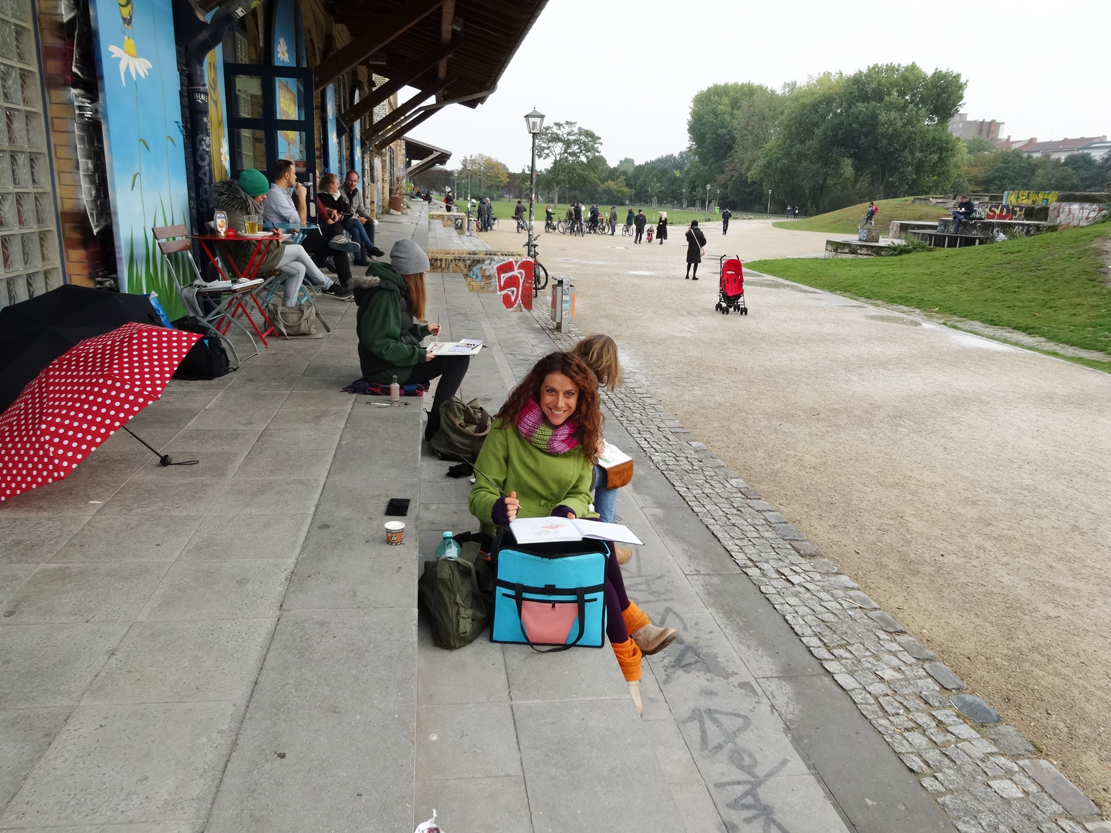 Showing all 4 results