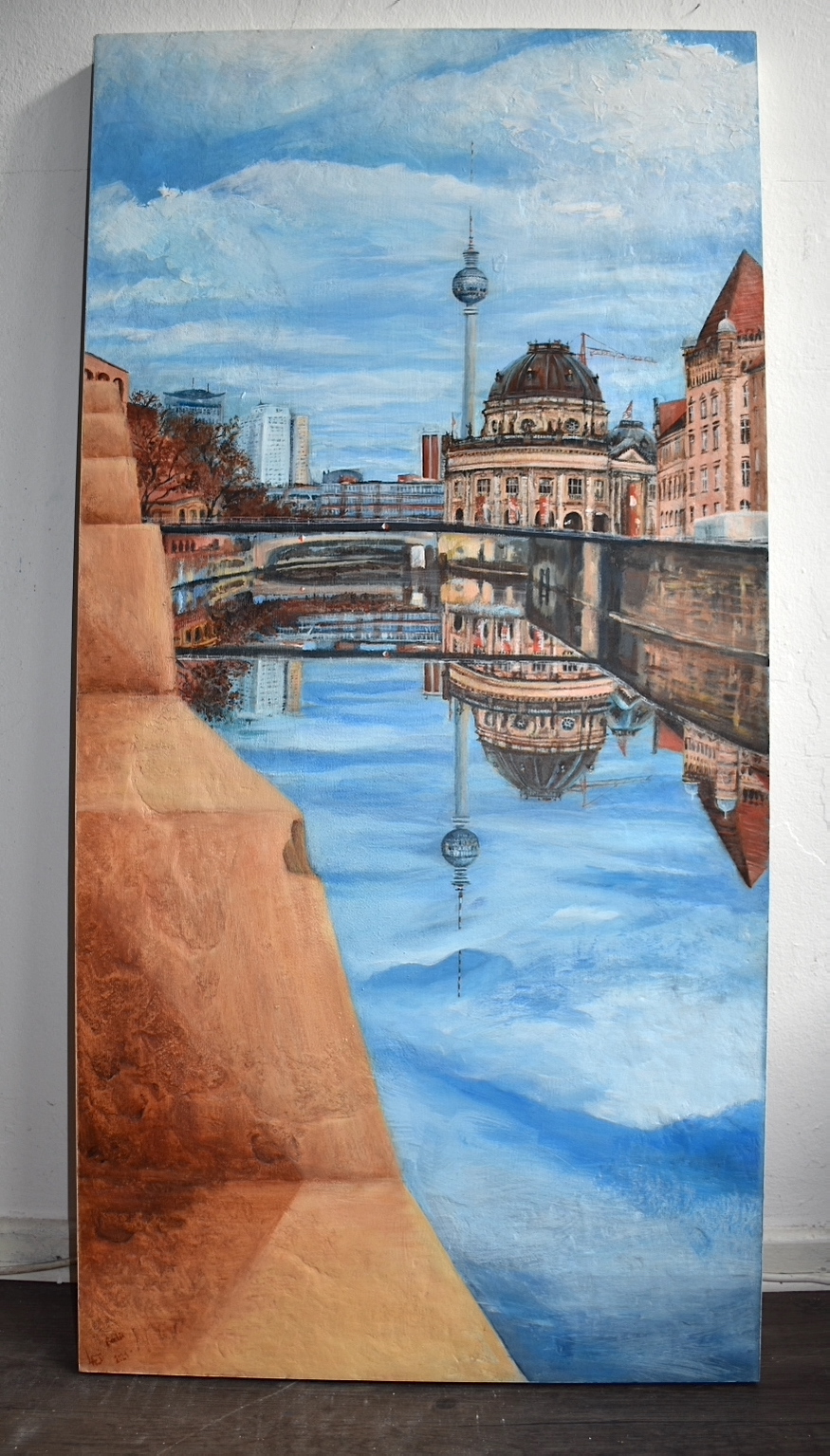 Painting "Reflection Berlin"
1480 euro
Painting "Reflection Berlin" (120 x 60 cm – acrylic painting on compensated wood), Laetitia Hildebrand, 03.2021
REFLECTION / REFLEXION :
Since the beginning of the pandemic, we are facing a challenge: isolation and we think a lot. Communication is limited. Places are emptied of their inhabitants and landscapes remain motionless, as if dreamlike. Our reflections, our thoughts become almost realities. So in my series "Bridge / Reflection", I invite you to discover the thoughts of the city, through the reflection in the water of the Spree. A meditative journey in Berlin where time stops. A bridge between two worlds.
Inspiration: Urban Sketch 25.05.2010, "Bode-Museum" (Berlin-Mitte)-  fineliner, calligraphic pen and wash (black ink + water) ©Laetitia Hildebrand
The Bode-Museum Berlin Poster is vertical (23×56 cm / 9×22 inch) and represents the museum of Bode. Otherwise it's located on the Museum Island (german: Museum Insel), in the central Mitte district of Berlin, Germany, the site of the old city of Cölln. This picture is also on my Urban Sketches blog.
Here you can see the Bode-Museum Berlin – Big Poster.