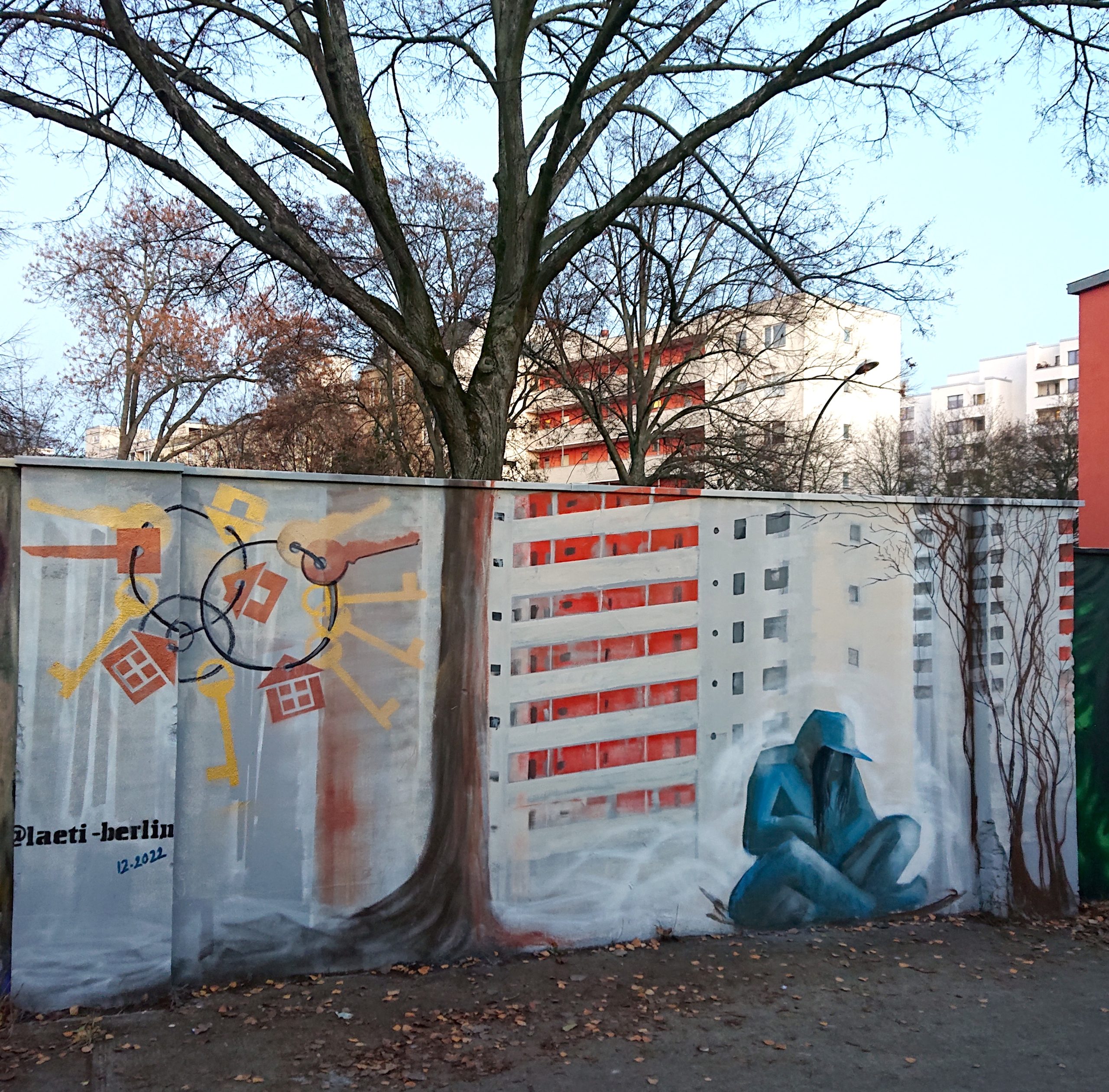 "Property speculation" Wall-painting- 12.2022
I was invited to the jam of the association " Graffiti Lobby Berlin " in the North Side Gallery (Park am Nordbahnhof) to paint a wall. Map

/ topic: "Armut / Reichtum" (Poverty / Wealth)
I painted a homeless woman sitting in the cold winter. She is surrounded by buildings, that I made with the technique of tape art. You can see a visual effect ("trompe l'oeil") with the continuation of the buildings behind the wall. I wanted to talk about real estate speculation. So I painted with some stencils several key rings connected, belonging to the same person. In Berlin people collect apartments to invest, because the square meter rises very quickly.
/ format: 3,50 m (width) x 2 m (height).
/ tools: I used colour sprays and acrylic colour for outside with different sizes of brushes. Black marker, tape, cardboard for stencils. For the keys I used bronze and gold color sprays.
/ time: I worked a total of 4 days of this mural (in winter the sun is only until 4 pm), in totality 13 hours.
❄️ Such a big challenge to paint under the snow and with the cold temperatures (until – 4 degrees) !

#streetart #streetartist #streetartlovers #northsidegallery #streetartberlin #urbanvibescommunauty #streetarteverywhere #berlinartist #graffitiberlin #graffitiart #streetartgermany #berlin #urbanart #muralart