26.07.2020- Radialsystem, Spree (Berlin- Friedrichshain)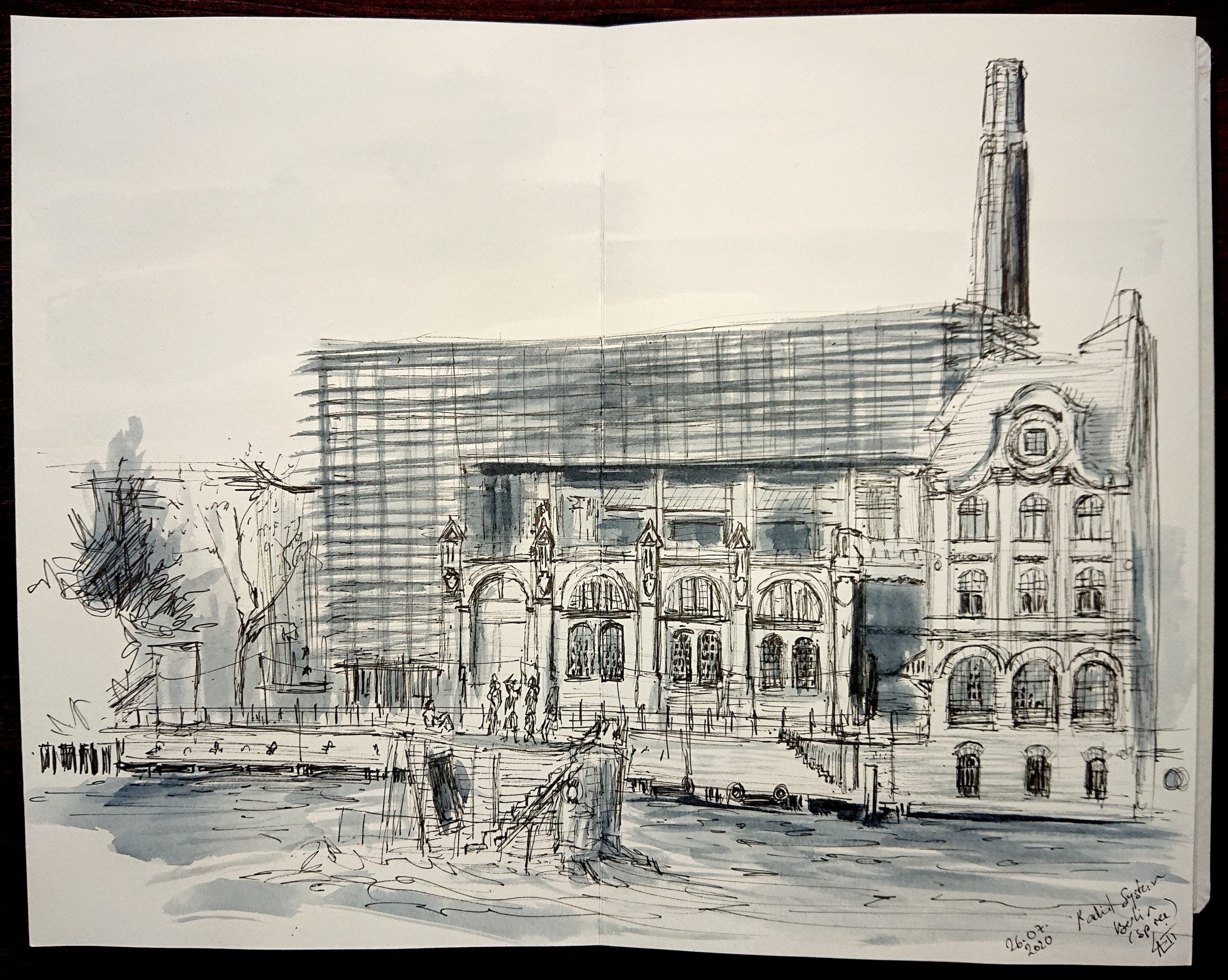 © Laetitia hildebrand 
After a big rain, I drew on the Spree a really interesting building called @radialsystem_berlin near @holzmarkt_25.
The architecture of this theater is a mix of old style with red bricks and modern style with glass. The "RADIALSYSTEM V" ,
one of the first pumping stations in Berlin, was built in 1881 as part of an innovative system for urban drainage.

Kultur- und Veranstaltungszentrum in Berlin. https://www.radialsystem.de/
.
I was sitting front @wirsindverdi closed to the bridge "Schillingsbrücke". Behind we can heard the music of the beach Bar @yaamofficial.
Also some party boats going along the river with cool music
. It was really a nice atmosphere with the light of the sunset.
.
TOOLS : Fineliners (0.05 & 0,1) and wash with black ink.
.
Time : 1 hour.
.