25.10.2020-
Plauer Luckenberger Torturm,

Brandenburg an der Havel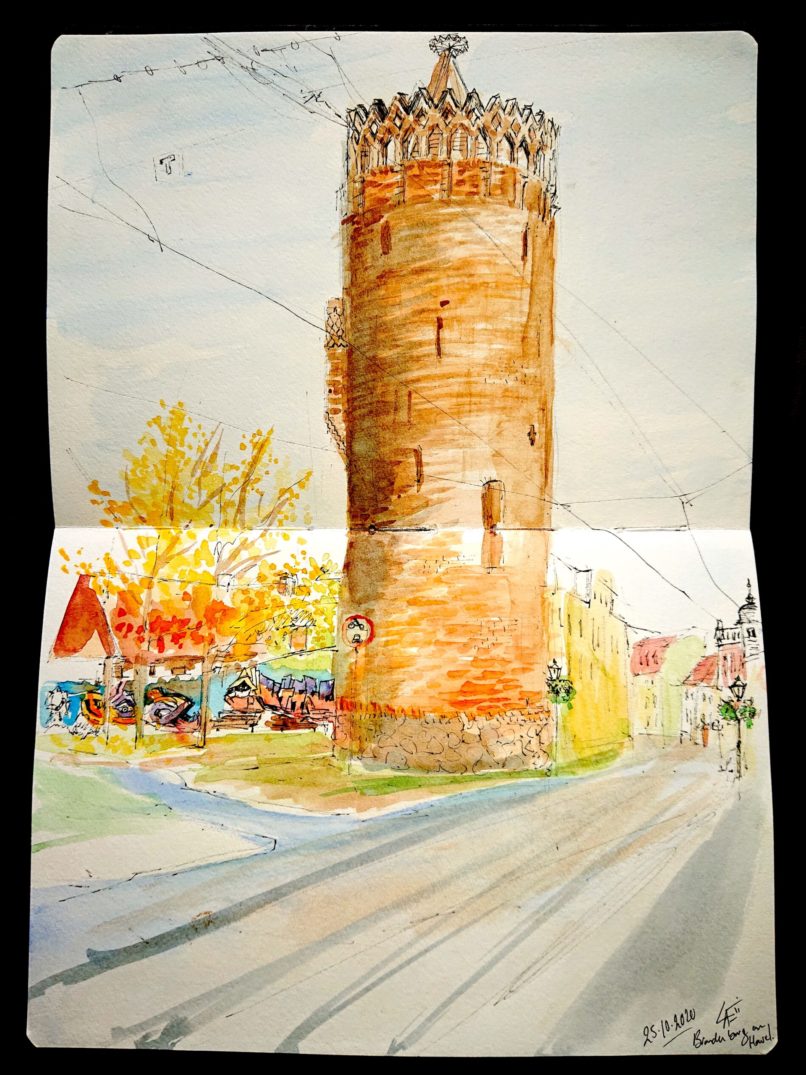 © Laetitia hildebrand 
I did a roadtrip with bike in the west of Berlin, near the river "Havel". The nature is so beautiful in autumn
I drew and painted a pretty tower from the middle age.
.
Bit history : called the "Plauer Luckenberger Torturm", this tower was build in 1400 for the city wall of Brandenburg.
.
You can see in the background-left of the image some graffitis and a little personnage like a witch (ref. video game "Final Fantasy") 
. 
TOOLS : fineliner @staedtler (0.05 and 0.1) watercolor and wash (black ink + water) 
.