23.08.2020- Spree Ufer, Sicht vom Funkhaus (Berlin- Köpenick)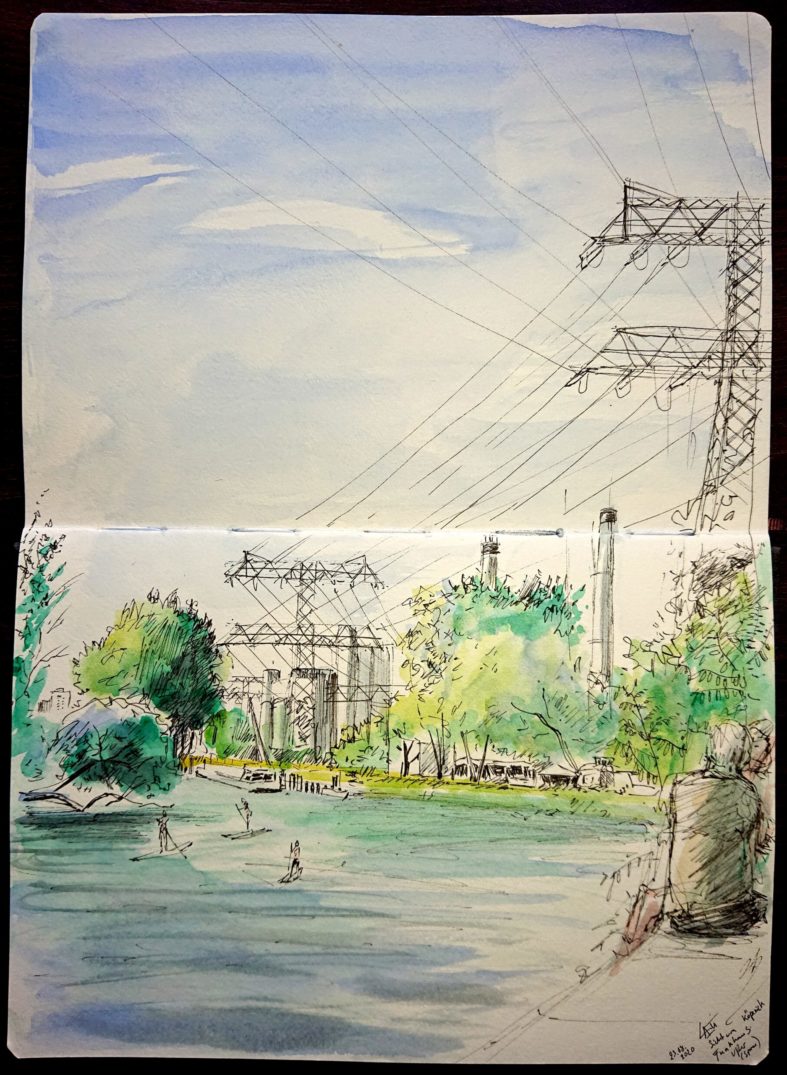 © Laetitia hildebrand 
I drew in the sunset light along the Spree river.
Before I did a kajak tour from Funkhaus Berlin until the huge statue of Molecule Men.
We are here in a nice alternativ area in south-east of Berlin, in Köpenick.
From there we can see, on the other side of the Spree, the forest "Plänterwald" near Treptower Park.
In the background of my urban sketch, there is the fabric of "Vattenfall".
And some stand ups guys are paddling front of this building. It's a big contrast, typical of Berlin.
.
TOOLS : fineliner @staedtler (0.05 ), watercolor and wash (black ink + water)
.
Time : around 1 hour
.