22.10.2020- Kater Blau, Holzmarkt 25 (Berlin- Kreuzberg)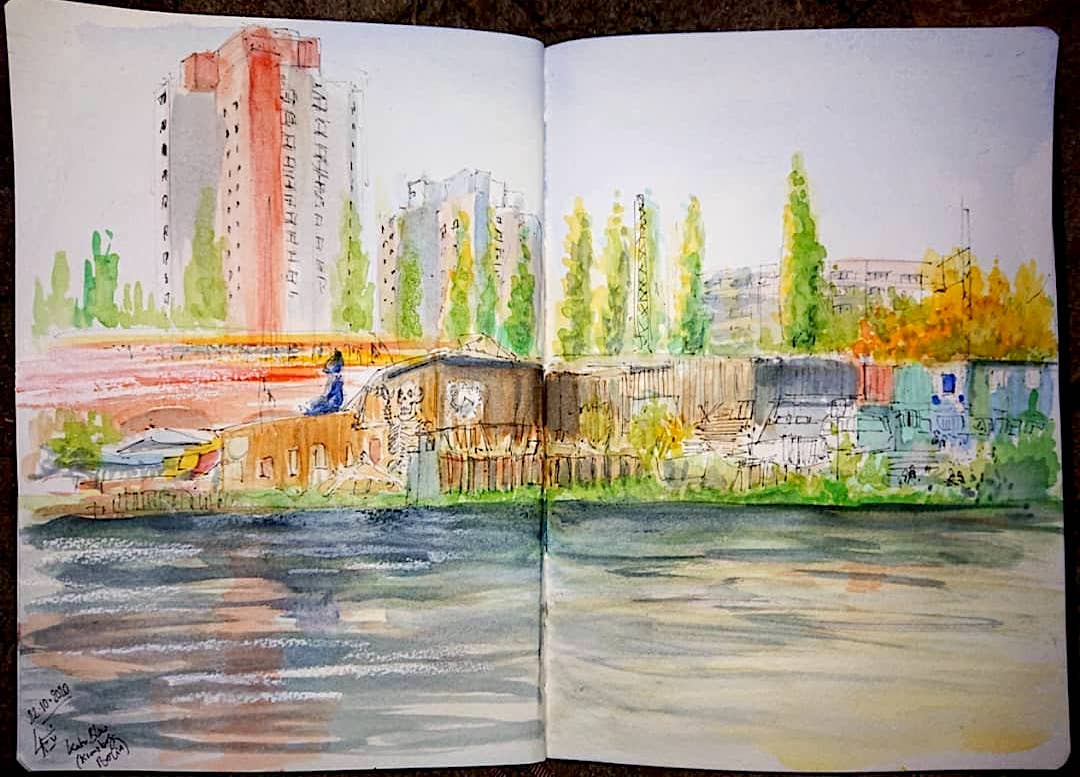 © Laetitia hildebrand 
Golden October!
#goldenerherbst
I drew, from a nice beach, the view of the club @katerblaugram in @holzmarkt_25 area.
It was such a nice weather, that I have to paint outside
I was on the bay "Holzufer" near Spreeacker e. V. Many years ago it was here the "Katerholzig"
#nostalgie
.
During the sunset is beautiful to see the colors of these buildings with the orange and pink . I love to see the passing trains
#romantic
.
TOOLS : fineliner @staedtler (0.05 and 0.1) watercolor and wash (black ink + water)
.