18.09.2020- Vollkspark Friedrichshain (Berlin)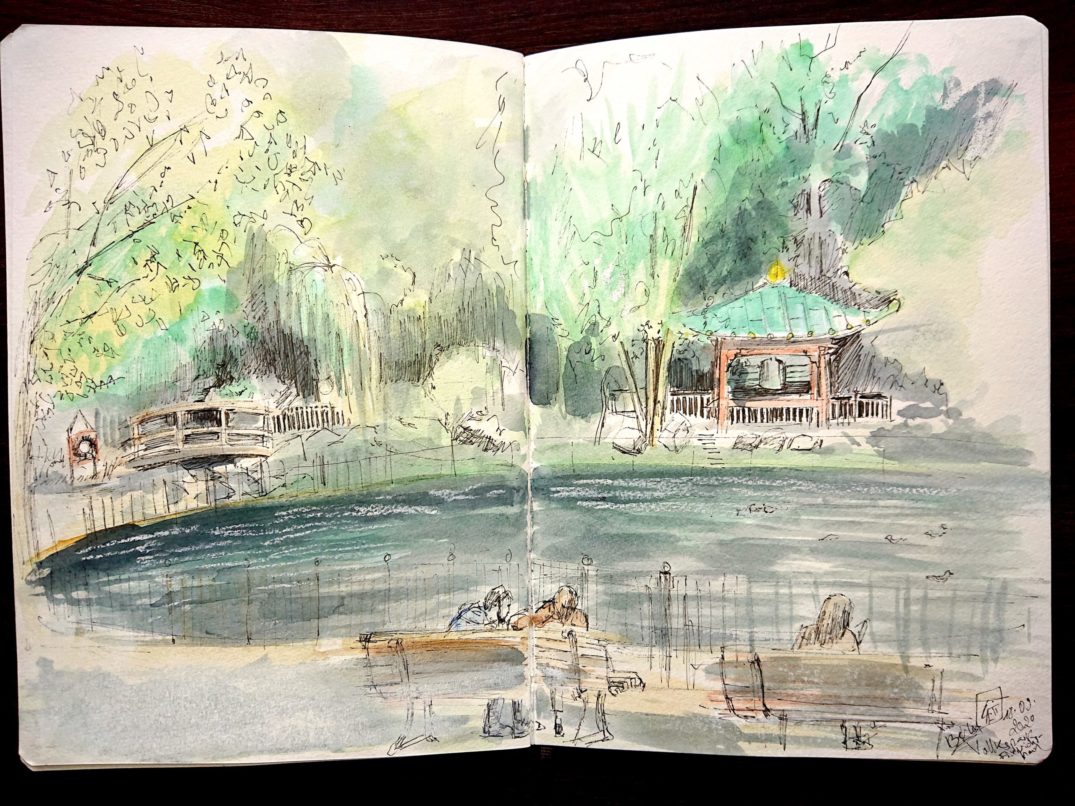 © Laetitia hildebrand 
Back in Berlin
after the roadtrip in Central Europe!!!
Yesterday I drew an old factory in Lichtenberg of
"NKF Kugel- und Rollenlagerfabrik GmbH"
(East of Berlin). This interessant red-brick building is very big and decorated with some graffitis.
There is also a cool coffee and a silkscreen studio called "Epidemic Cloth".
https://epdmc.com/de
Situated on the road "Josef-Orlopp-Straße", it's near the historic building (1850) of "Konsumgenossenschaft Berlin und Umgegend EG" (consumer's cooperative union of Berlin and suburbs).
.
TOOLS : Fineliners (0.05) and wash with black ink.
.