17.06.2020- Schlachtensee (Berlin- Zehlendorf)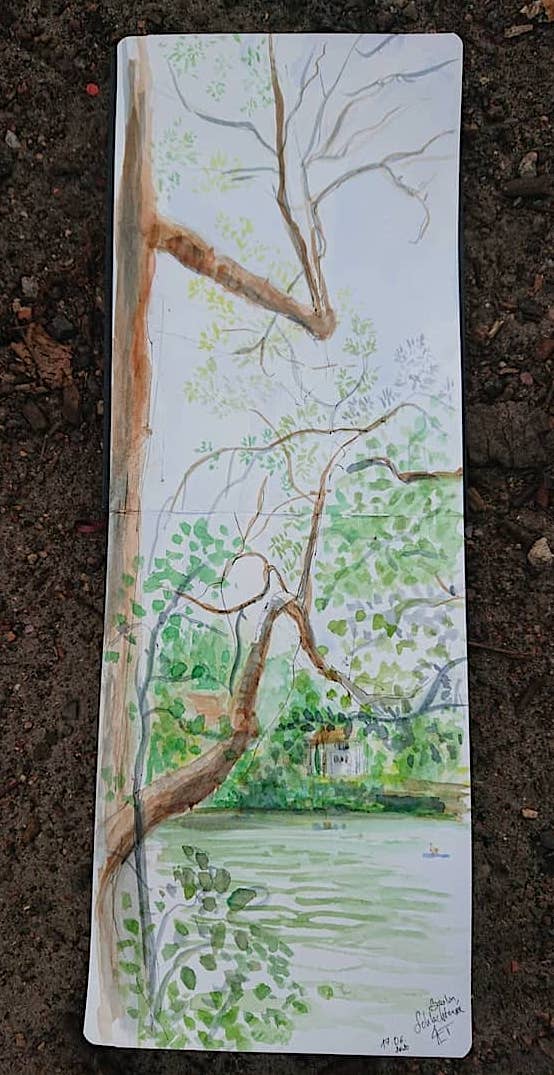 © Laetitia hildebrand 
Today after a bike trip , I was in a beautiful lake called "Schlachtensee" in South-West of Berlin, in the district "Zehlendorf".
It's inside the forest "Grünewald"
The water was really nice. It was quieter than on the beach.
With so many people, it was like in the week-end!
.
Tools: fineliner & watercolor
.