15.07.2020- Old Town Square (Staroměstské náměstí), Prague (Czech Republic)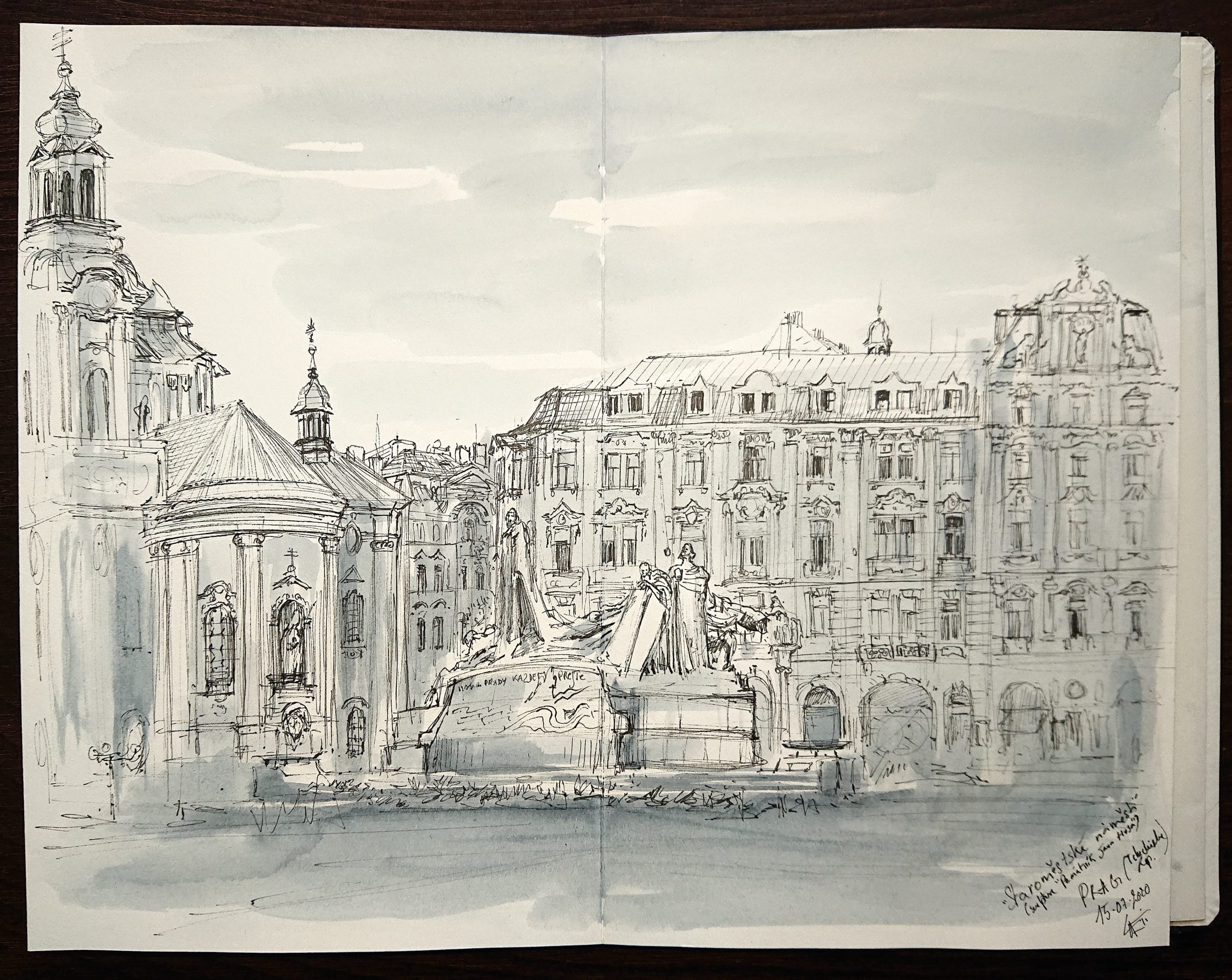 © Laetitia hildebrand 
6.stop
on the roadtrip in Central Europe. In another country: Czech Republic
in the beautiful capital of Prague (Praha).
I drew an urban sketch of the big place in the historic Center of Prag. It's near the town hall clock (600 years old).
Front of the building, you can see an iconic sculpture of a 15th-century martyr, called "Jan-Hus memorial" ("Pamnátník Jana Husa"). Behind there is some buildings of the 18th century with baroque architecture style. On the left a piece of the church "St Nicholas". On the last image, I'm near the castle of Prag, front a beautiful panorama.
.
TOOLS : Fineliners (0.05) and wash with black ink.
.