13.07.2020- Kunst Museum "Secession", Vienna (Austria)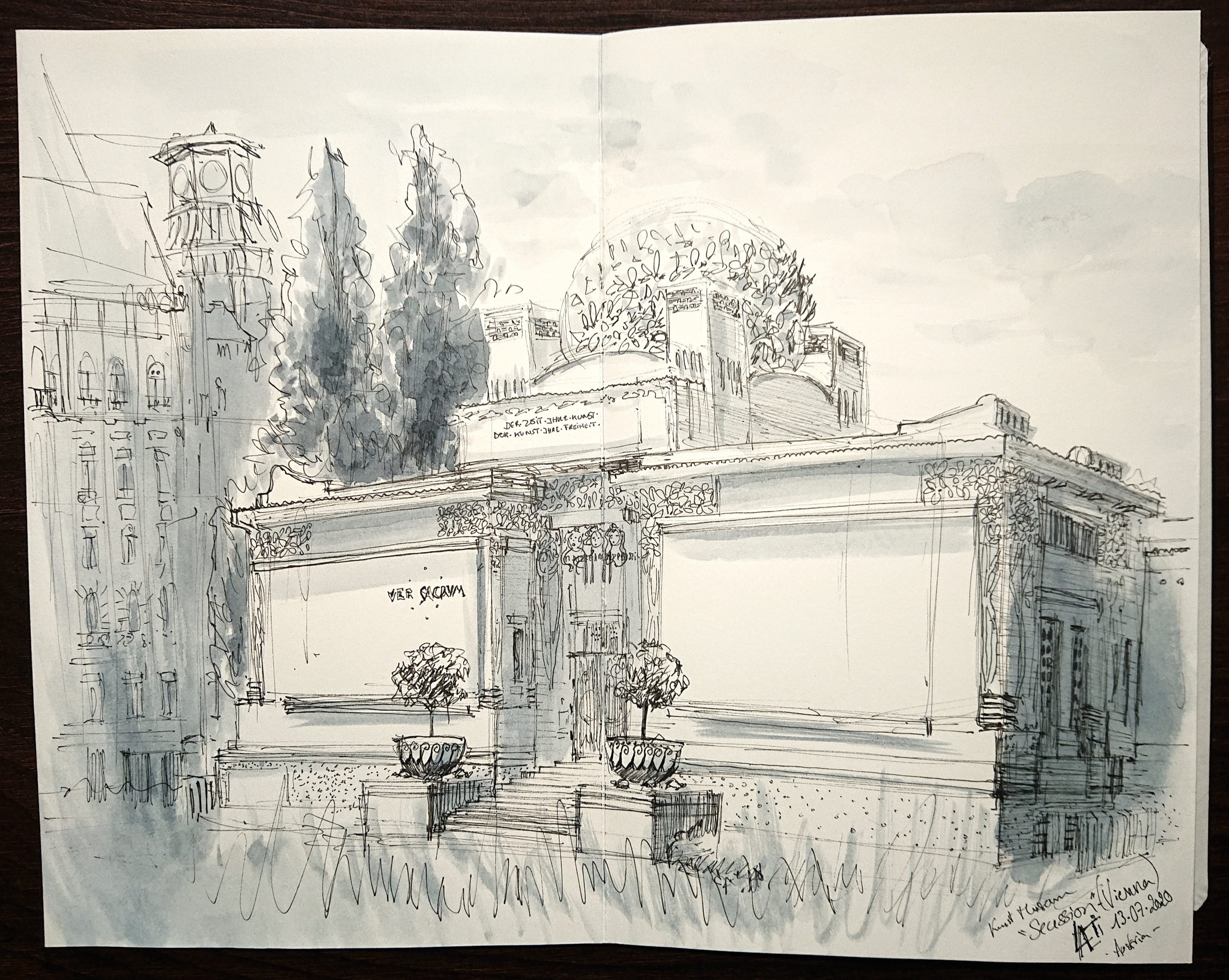 © Laetitia hildebrand
5.stop bis on the roadtrip along the river Donau ("Danube")  Vienna (Austria)

.
At midday I drew an urban sketch of the beautiful building called "Secession". It's now a Museum with contemporary art exhibitions.
The architecture style is "New Art" (
#ArtNouveau
#jugendstyle
) with organic and geometric forms.
You can see on the top a gold-leaf dome with many foils. 
On this building there is the followed sentence: " Der Zeit Ihre Kunst, Der Kunst Ihre Freiheit", "The time of your Art, The Art of your liberty")
I drew directly in the warm sun during 1 hour 
.
TOOLS : Fineliners (0.05) and wash with black ink.
.