13.07.2020- Fernwärme Wien- Hundertwasser, Vienna (Austria)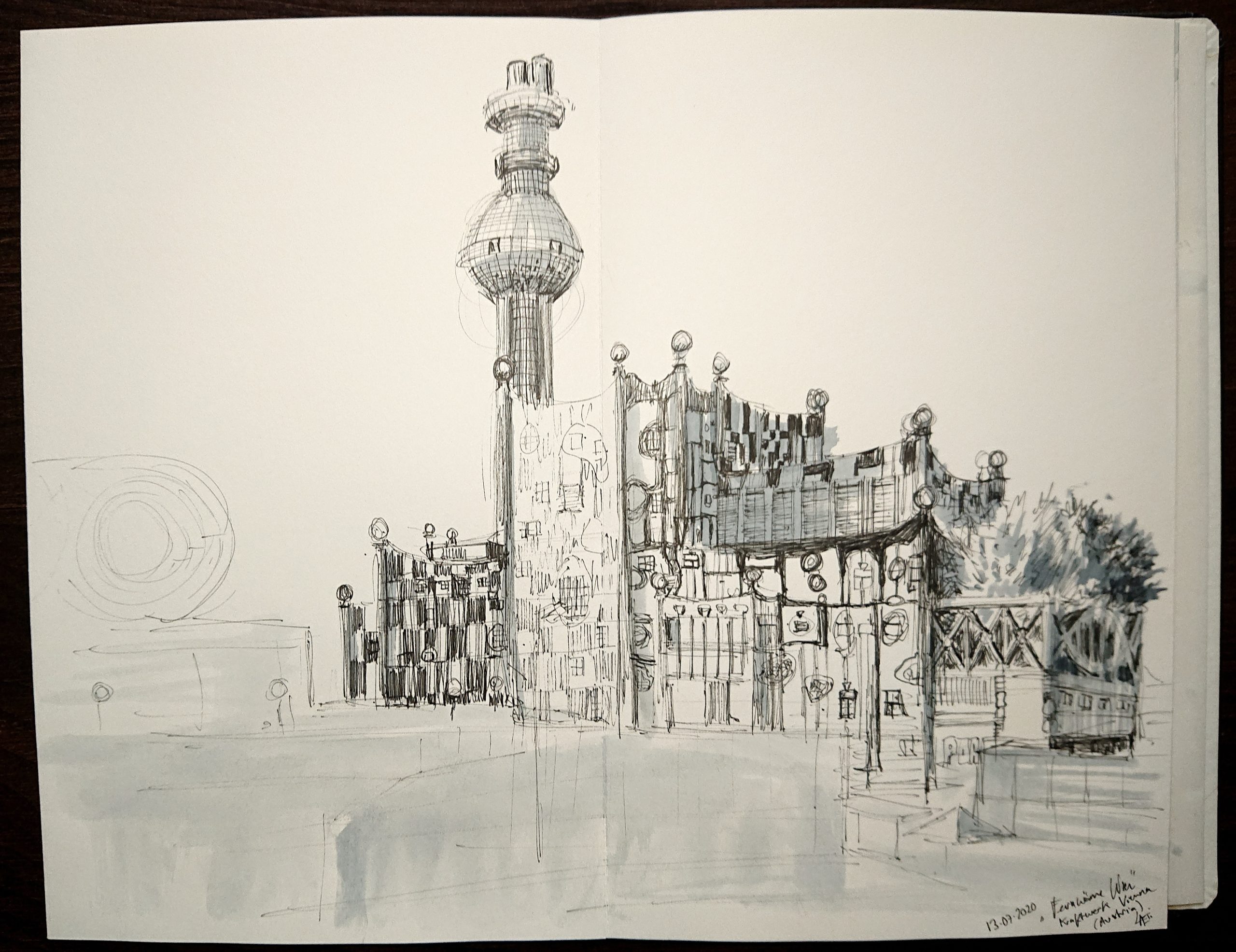 © Laetitia hildebrand
5.stop ter on the roadtrip along the river Donau ("Danube")  Vienna (Austria)

.
AI drew an urban sketch of a crazy building. Since 1987 it's decorated by the fabulous artist called Hundertwasser,
which I saw after his museum. It's the waste incineration plant Spittelau.
I drew during the last sunrises: 1 hour + 30 minutes. 
.
TOOLS : Fineliners (0.05) and wash with black ink.
.