12.07.2020- Karlskirche, Vienna (Austria)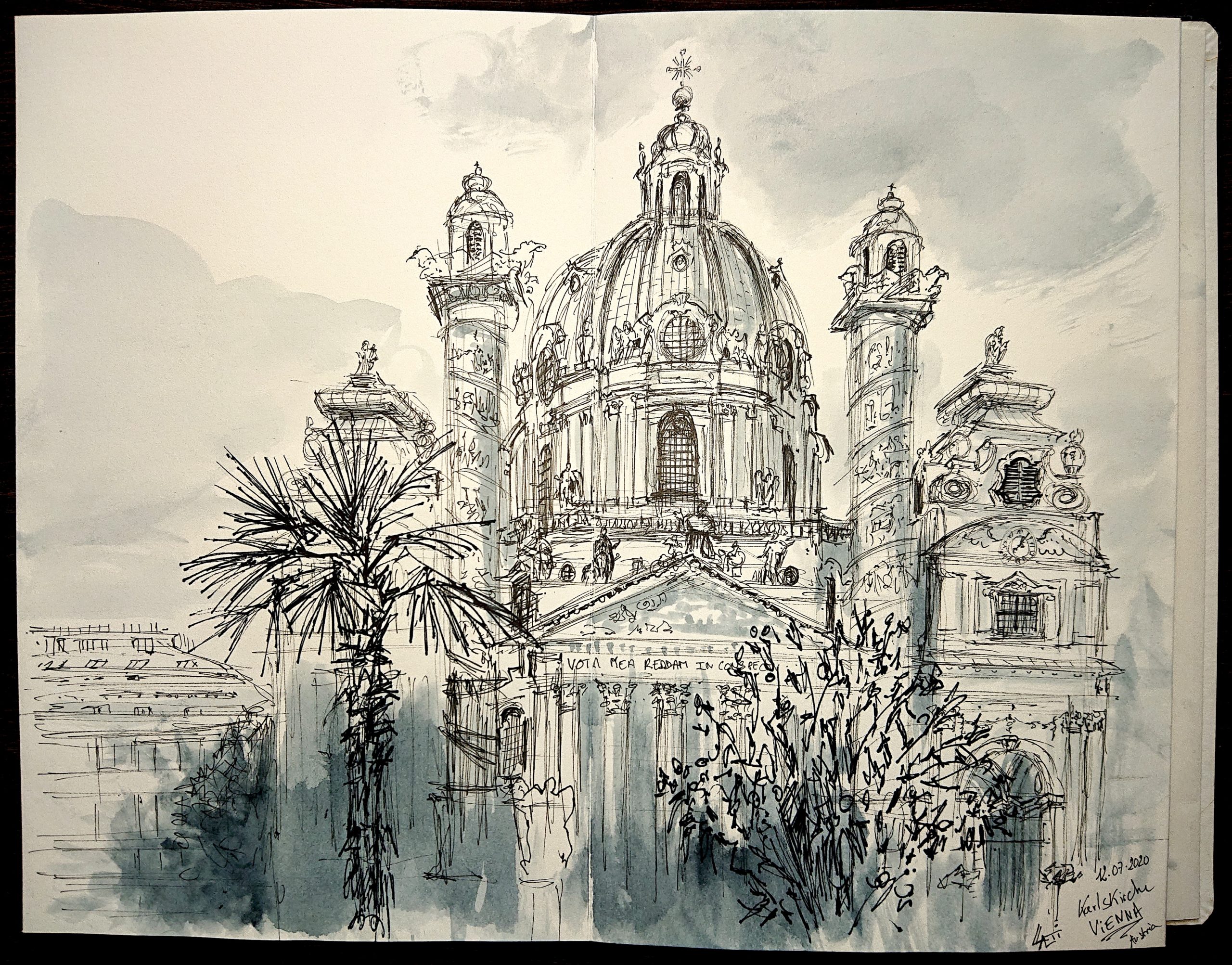 © Laetitia hildebrand 
5.stop  on the roadtrip after Linz along the river Donau ("Danube").
We are in Austria, since yesterday in the region "Neader Österreich"
in the beautiful capital : VIENNA
I drew an urban sketch of the church of Karl, called "Karlskirche" on the Karlsplatz.
I was sitting front of the pool with palms and oleanders in the sun
.
TOOLS : Fineliners (0.05) and wash with black ink.
.