10.07.2020- Linz, Ober Österreich (Austria)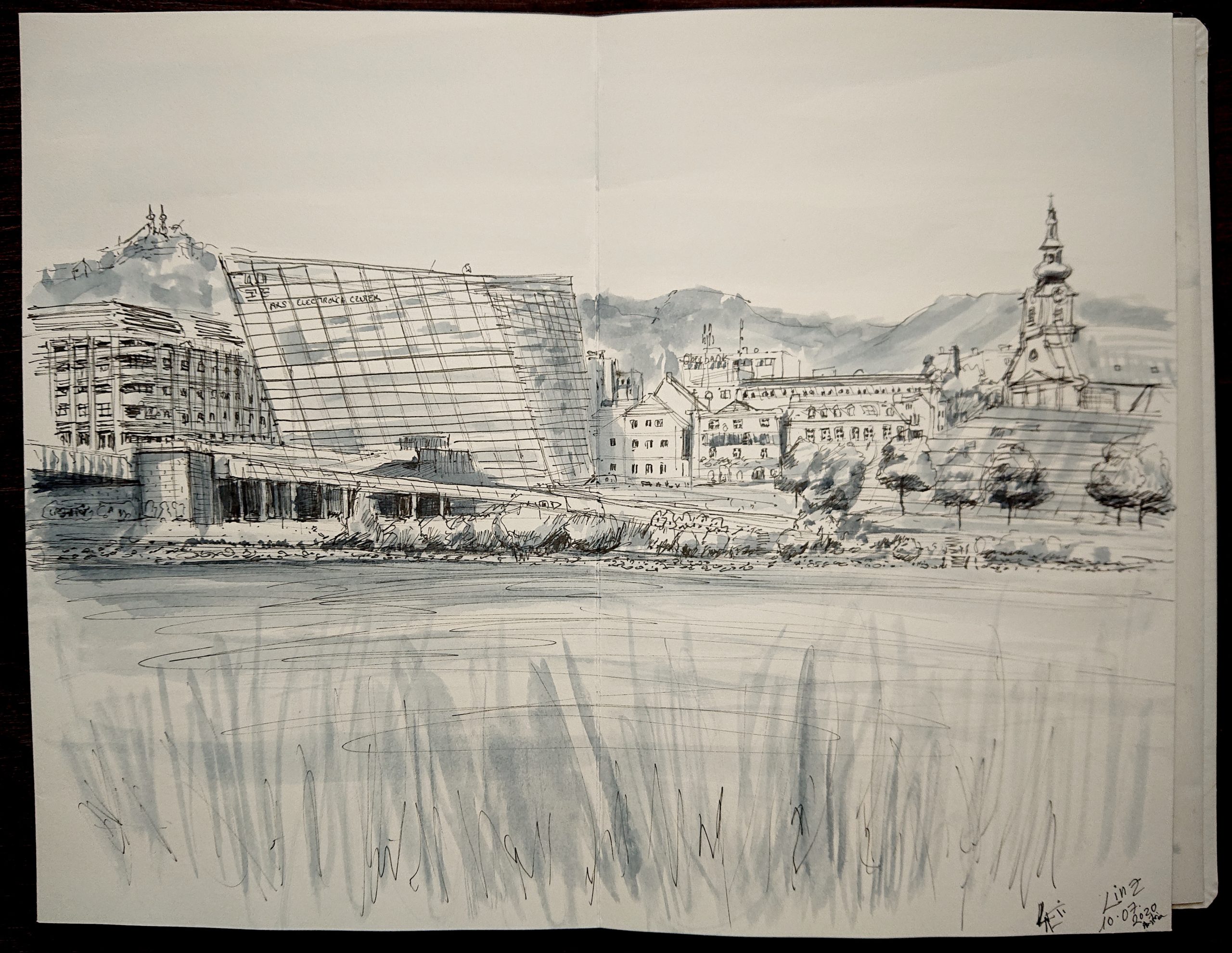 © Laetitia hildebrand 
4.stop
on the roadtrip after Passau along the river Donau ("Danube").
Now we are in Austria, in the region "Ober Österreich"
Today I drew in a great City "Linz" (for Lynx).
I was sitting at midday near the big Museum of contemporary Art front of the Danube @lentoslinz.
On the other side of the river there is an interesting Museum with a crazy architecture. It's the @arselectronica Center
All night long this building is of red illuminated.
A lot of young folks are chilling there.  Linz architecture is a mix of old (baroque) and modern style. I love it!
On the left, you can see a part of the modern New town hall ("NeuesRathaus").
In the background there is the mountains, which delimited the board er between Austria and Lichtenberg.
And on the top left, you can see the castle @poestlingberg_schloessl.
.
TOOLS : Fineliners (0.05) and wash with black ink.
.
 #contemporaryart #architecture #moderne #sciencefiction #Linz #Austria #art #museum