10.01.2021- Dahme, Köpenick Altstadt (Berlin- Köpenick)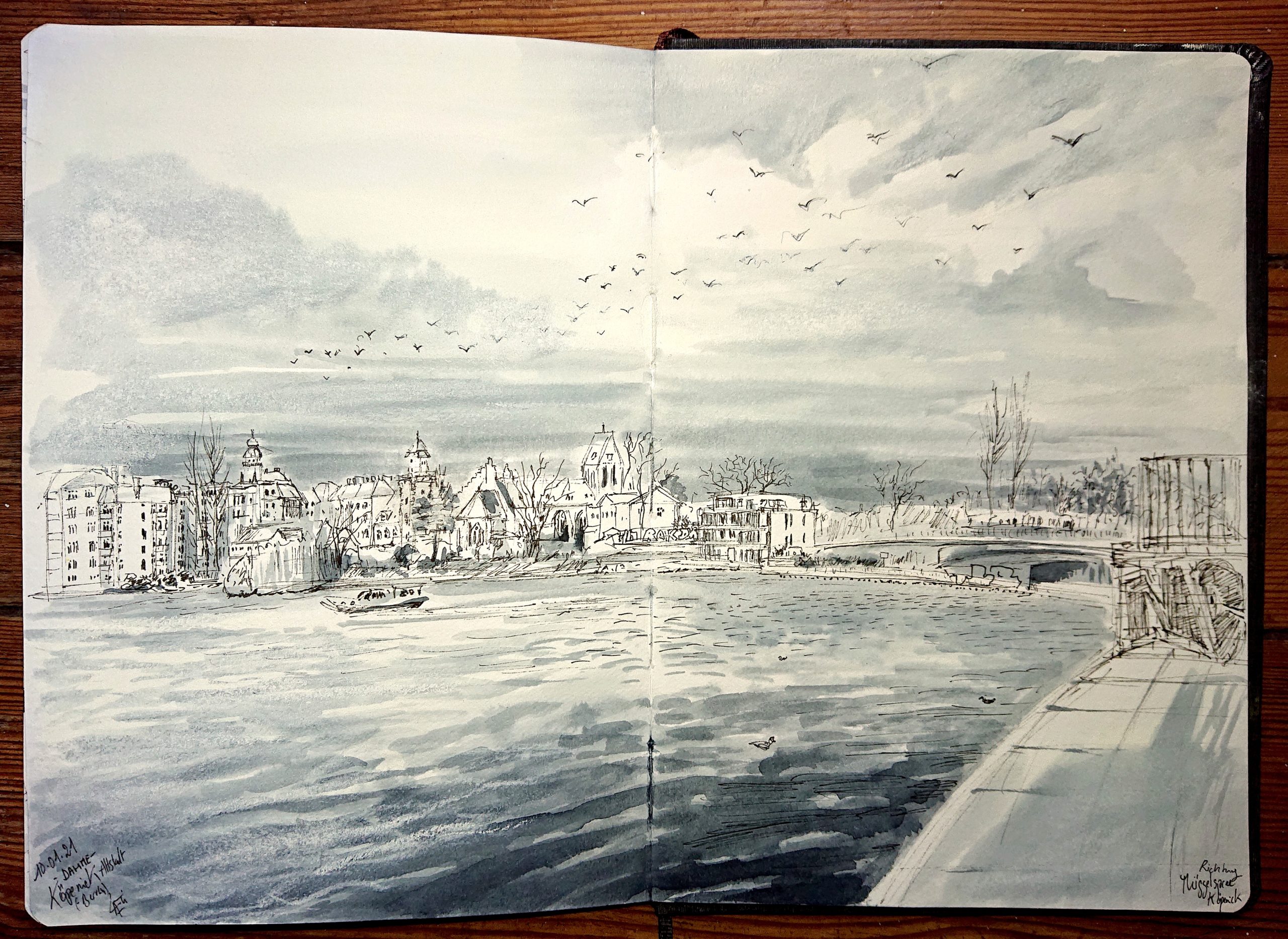 © Laetitia hildebrand 
I did an urbansketch after a bike trip in South-East of Berlin region.
I was sitting from the West Side of Köpenick, near the water with a beautiful light in the horizon.
It was only 1degree but I drew without my gloves. That's why you see my red hands on the picture
This interesting old city is an island between the river "Dahme" and "Müggelspree".
You can feel there a nice atmosphere and the people enjoyed their walk during the lockdown on Sunday
;
: fineliners @staedtler 0.05 & 0.1, wash (black ink +water), watercolor and chalk.
.