09.07.2020- Veste Niederhaus-Veste Oberhaus, Passau (Bayern)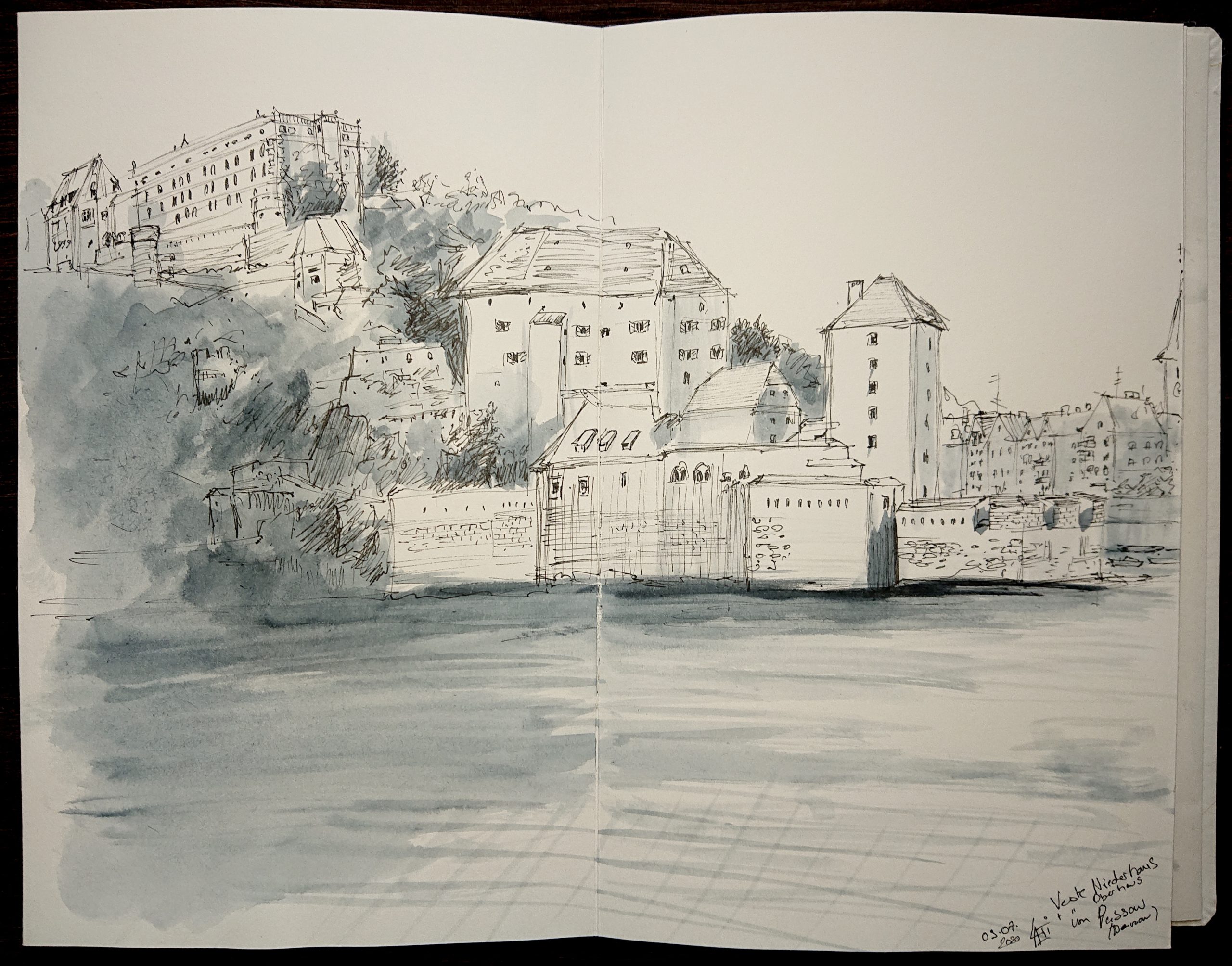 © Laetitia hildebrand 
3.stop on the roadtrip after Regensburg . The way was beautiful with the forest and the mountains.
Today I drew in another town in Bavaria: Passau. It's on the boarder of Austria and this city is a little jewel of baroque and classicism architecture.
This place is exactly the confluent of the rivers "Ilz" and "Donau" (Danube) .
I was sitting near the parc "Dreiflüsseeck" , on the end of the island in Passau.
There is there another cross of the Donau and on a 3rd river: the "Inn".
In the background, you can see the middleage castles: on the right the "Veste Niederhaus" and on the left the "Veste Oberhaus".
.
TOOLS : Fineliners (0.05) and wash with black ink.
.