08.07.2020- Dom, Regensburg (Bayern)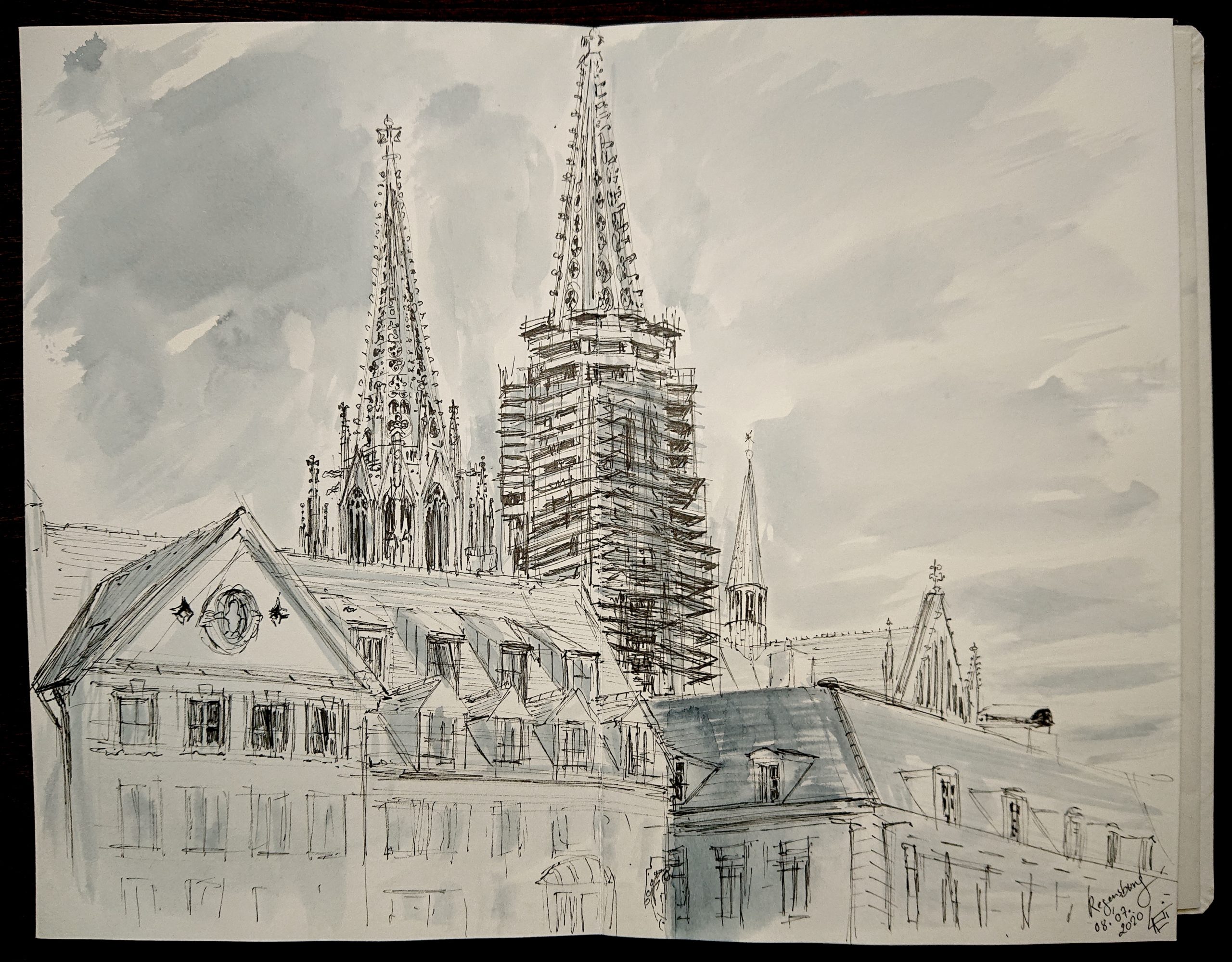 © Laetitia hildebrand 
2.stop on the roadtrip after Nürnberg . Today I drew in another town in Bavaria: Regensburg.
I have to found quick a place to draw because it'll raining in 1 hour. In German "regen'" means rain and " Burg" the town.
So Regensburg will be a town, where it's raining?!
No because "Regen" is the name of the river along the town, which connects with the river "Donau" (Danube) .
In the background you can see the two towers of the famous cathedral "Dom St Peter" with a Gothic architecture style.
It's a 700 years old building and actually in renovation.
I was sitting on the place "Neupfarrplatz", front the church "Neupfarrkirche".
.
TOOLS : Fineliners (0.05) and wash with black ink.