08.03.2020- Party International Women Day, Panke Club (Berlin-Wedding)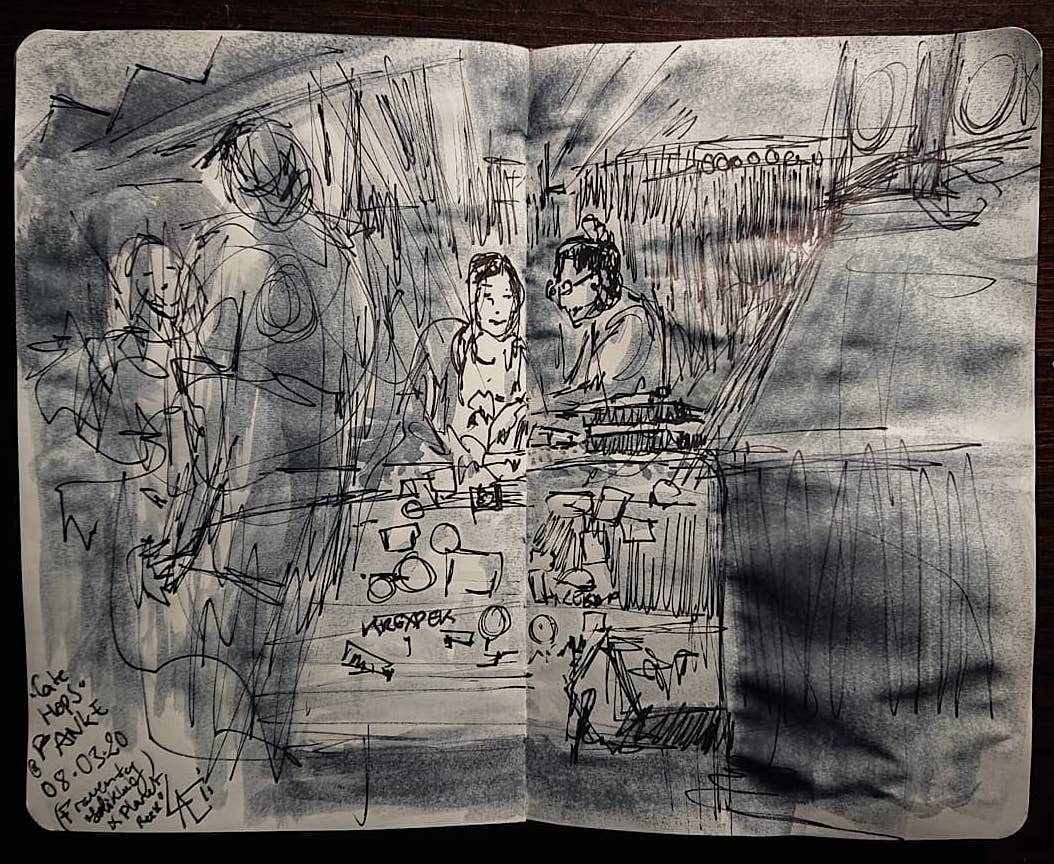 © Laetitia hildebrand 
Thank you
! Such a party last Saturday night @pankeculture with Cate Hops hosted by Planet Reese
Thank you so much all of you Talented WOMEN! It was a good beginning for the International womenday
I drew a quick doodle during 5 min. On the right you can see the antifa sticker (cat) and a nice linolcut of @con_fatty with a feminist message.
.
It was although organised with Soliklub. Die Einnahmen waren an folgende Initiativen verteilt:
Rise Against The Kältemonster
https://www.facebook.com/ratk.berlin/
Women Defend Rojava / Heyva Sor (Kurdischer Roter Halbmond). In Solidarität mit Frauen in Kurdistan und ihrem Kampf für Freiheit sowie gegen Faschismus, Patriarchat und Genozid!
Womens World ist eine offene Platform, die Frauen und Künstlerinnen (mit und ohne Vorerfahrung) eine Bühne für Rap/Gesang, Stand-up-Comedy, Tanz und Performances bietet.
.