02.11.2020- Karpfenteich, Treptower Park (Berlin, Alt-Treptow)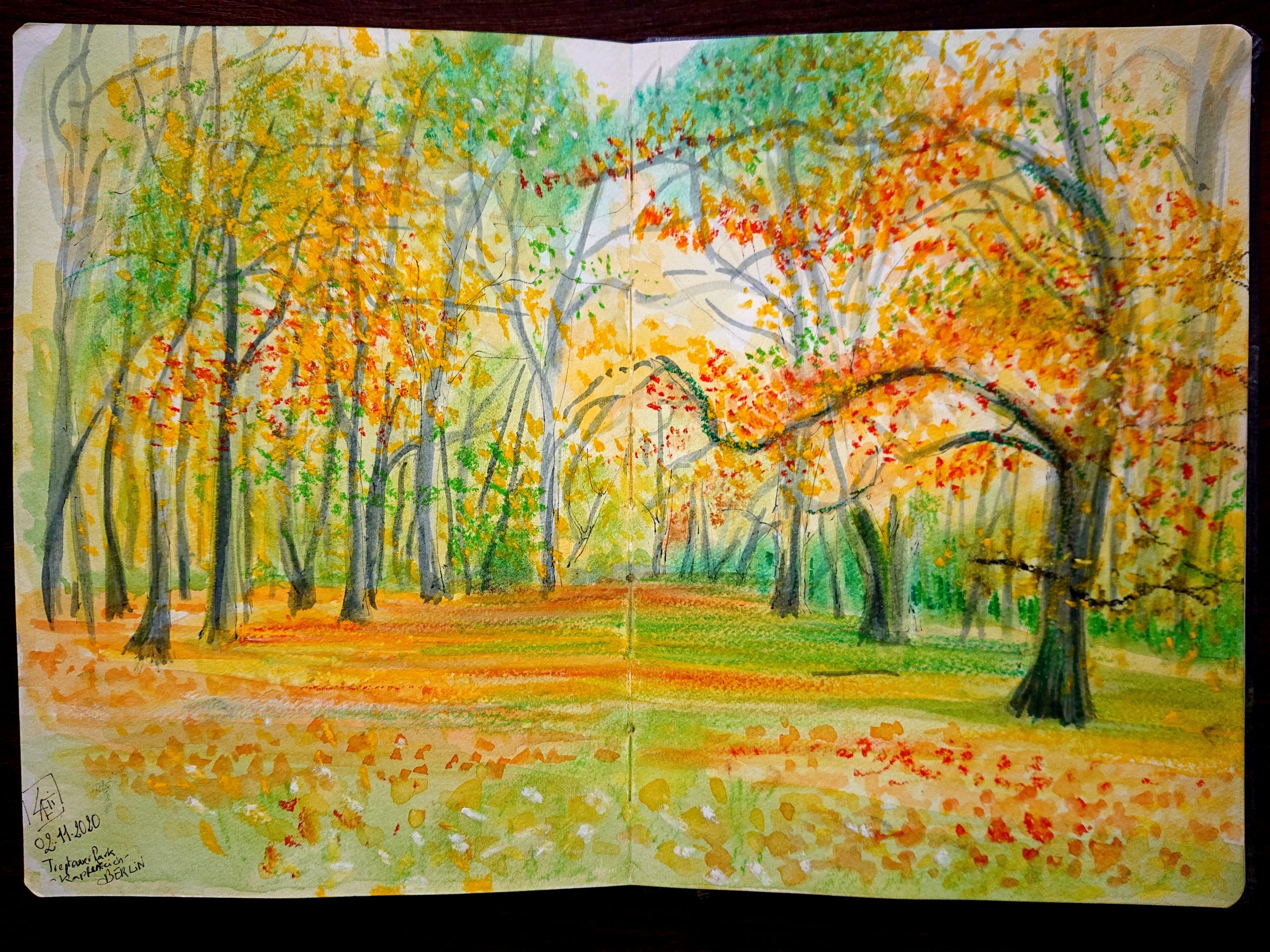 © Laetitia hildebrand 
Nature is beautiful! Every where is now Golden and Orange in Berlin.
I drew in the forest near Treptower Park in Berlin.
There you can found the lake "Karpfenteich"
Now is like a rainbow with so many colors! The leaves of the trees are falling and created richly colored carpets .
. 
TOOLS : fineliner @staedtler (0.05) watercolor, dry pastels and wash (black ink + water) 
.