02.01.2021- U-bahn Station Heidelberger Platz (Berlin, Charlottenburg-Wilmersdorf)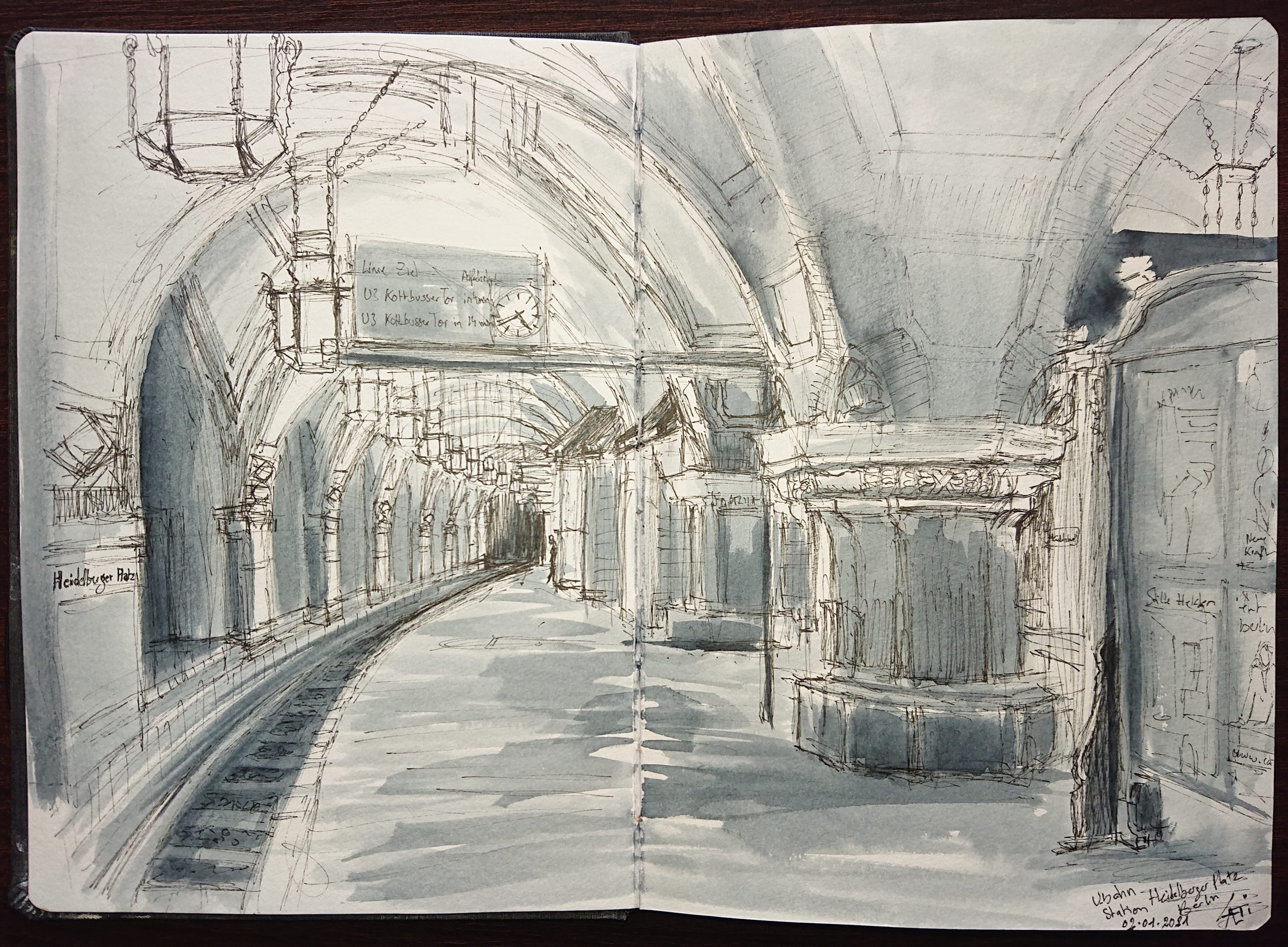 © Laetitia hildebrand 
I drew my first urbansketch of the year 2021!  I was in the metro station (U-Bahn) "Heidelberger Platz". It was warmer than outside!
The line U3 is very long: from East Berlin to South-West Berlin (Krummelanke).
Actually there is some constructions, so the line is stopped at "Kottbusser Tor" instead of "Warschauer Straße".
Heidelberg is also a beautiful city in Bavaria.
There is some photos in the train station.
I only founded a good perspective from this view… and I was very near to the train when he came… So each time I had to leave the place for the security of every one!
.
: fineliners @staedtler 0.05 + wash (black ink +water).
.