01.11.2020- Home, view from window- Rixdorf (Berlin- Neukölln)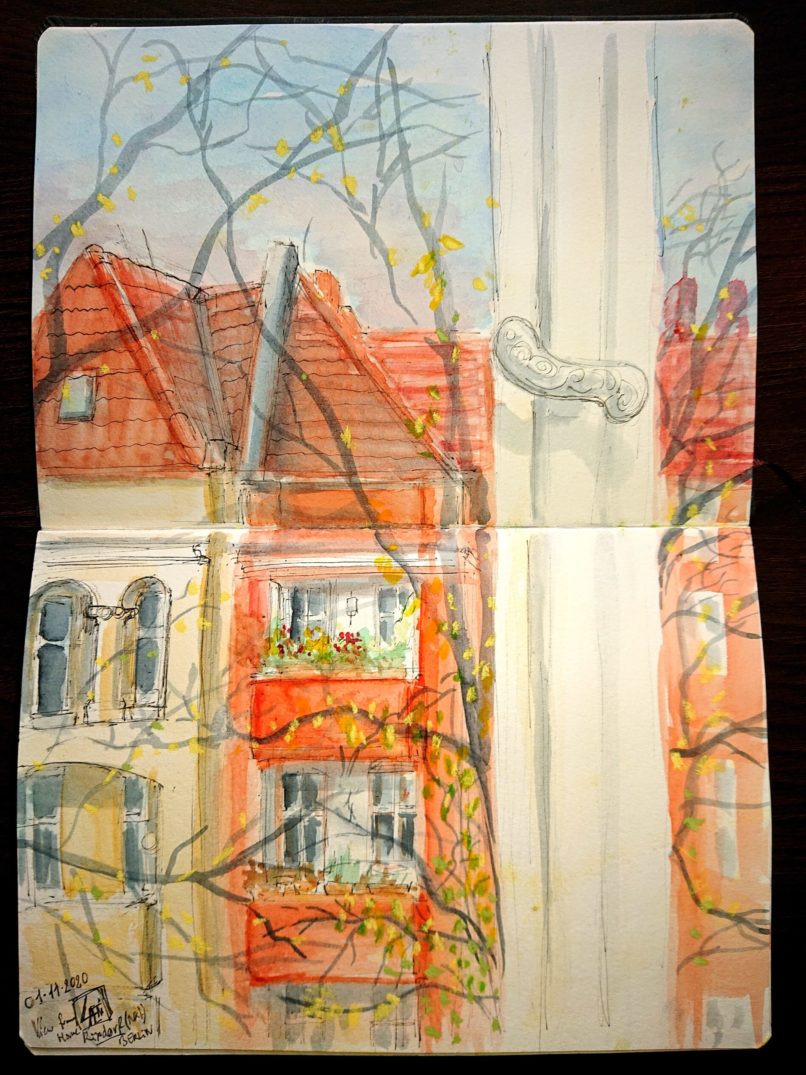 © Laetitia hildebrand 
Welcome to my Home
I drew from my window for the lockdown. We are in the old bohemian village "Rixdorf".
Now I can see better my neighbourhood, because the leaves of the trees are falling.
The last leaves are yellow or lime green color and are contrasted with this red building front of me
.
TOOLS : fineliner @staedtler (0.05) watercolor, dry pastelsand wash (black ink + water)
.