14.11.2020- Heiz-Kraft-Werk, Beelitz-Heilstätten (Brandenburg)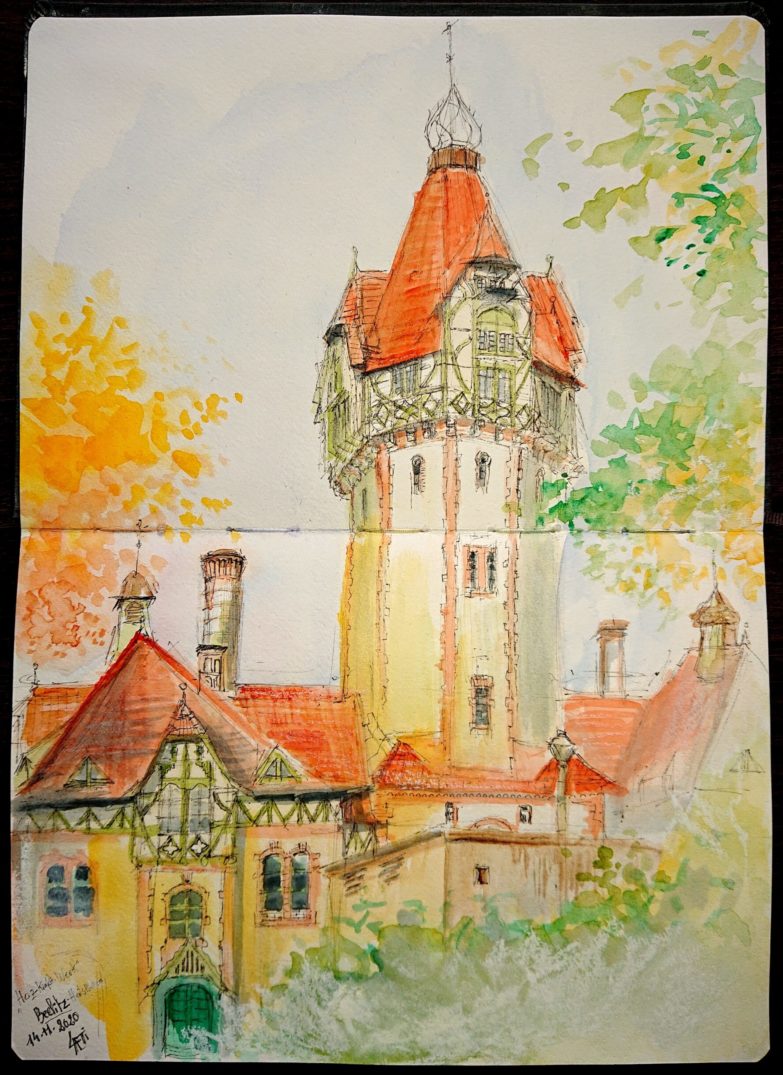 Laetitia hildebrand
I drew in ständig position, a beautiful house of an old fabric
with the colors of the sunset.
It was cool to discover this interessant architecture with the colors of autumn

.
History
: This area was a cogeneration plant ("Heiz-Kraft-Werk") in "Beelitz Heilstätten", built in the beginning of the 20th century.
This lost place Was vor 5 years privatized and a part is in renovation. Since the 2nd of November the sanatorium is closed… 
Totally absurd when the visit it's outside! But we founded some nice historic buildings in renovation
.
TOOLS : fineliner @staedtler (0.05), watercolour, chalk and wash (black ink + water)
.