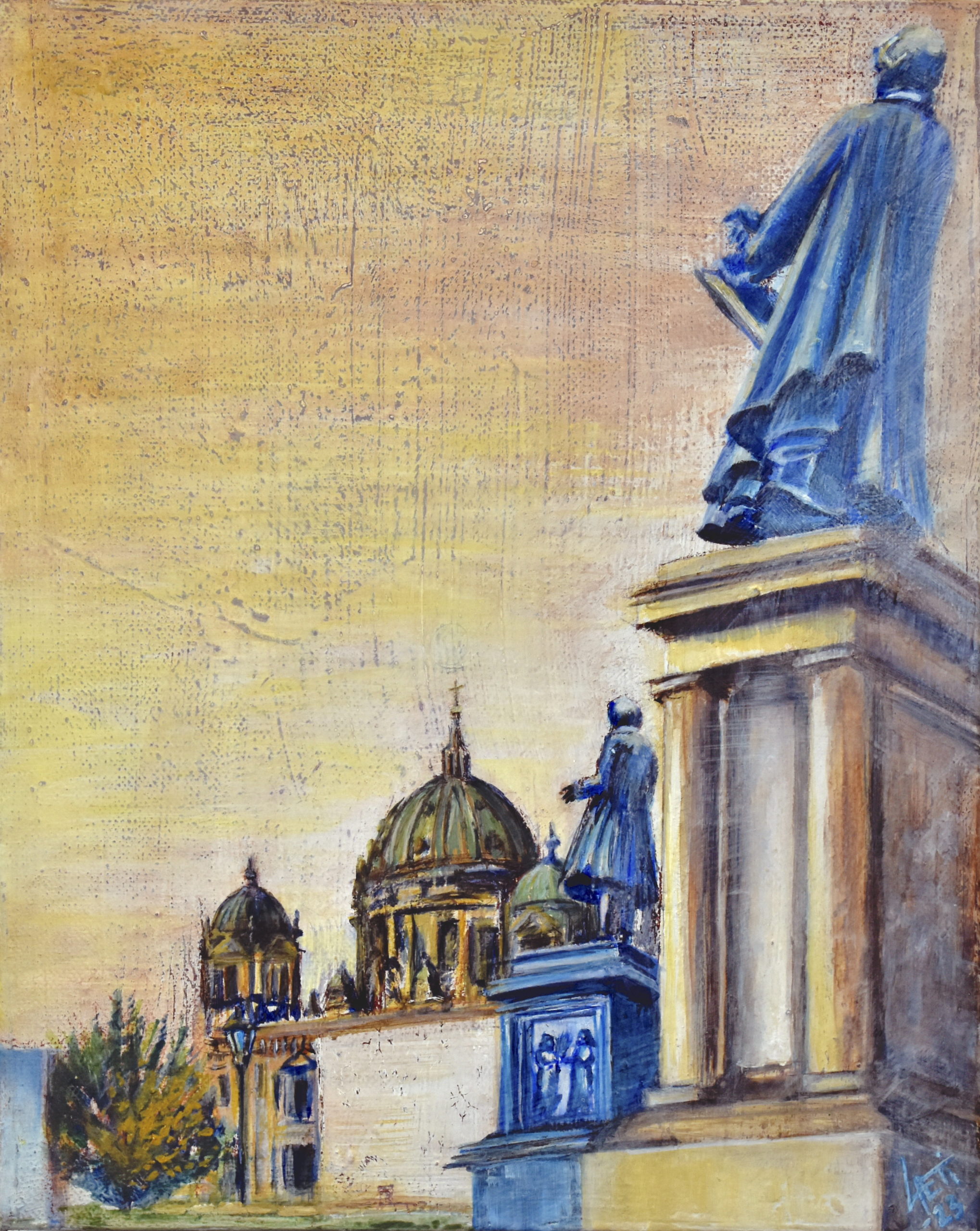 Painting "Urban Planner- history Berlin"
450 euro –

sold out



Nr. 3/3 of the series "History  Berlin", acrylic painting on canvas (24 -w- × 30 -h- × 3,5 -d- cm), Laetitia Hildebrand, 03.2023
Inspiration: urbansketch from the old quartel of Berlin, on the place "Schinkelplatz" on 28/06/2010– (Berlin-Mitte) – ©Laetitia Hildebrand (image below).
➡️  We are on the place "Schinkelplatz". Karl Friedrich Schinkel (1781- 1741). He was a prussian architect and painter who deeply marked the neoclassicism in Prussia, then the romantic style, or neogothic.
➡️ On the painting, left from the statue of Schinkel you can see the statue of the politician Beuth.
➡️ In the background is the famous Protestant Dome, in the magnificent baroque style. It is hidden by the "Kunsthalle", a temporary museum for contemporary art, covered by a white tarpaulin with playful patterns.
Recycle of a painting : I used an old painting that I recovered with white gesso a few years ago. This white film was cracking, so with a spatula and a cutter I removed it in places. Then I discovered some interesting flat colours. After I adjusted my composition by urbansketch in charcoal and I painted with acryl colors.
💫 My interpretation: I scratch the past, the history, into the canvas. In this way, it creates a new texture and shows a dark burgundy red color.