22.09.2020- Potsdamer Platz (Berlin- Tiergarten)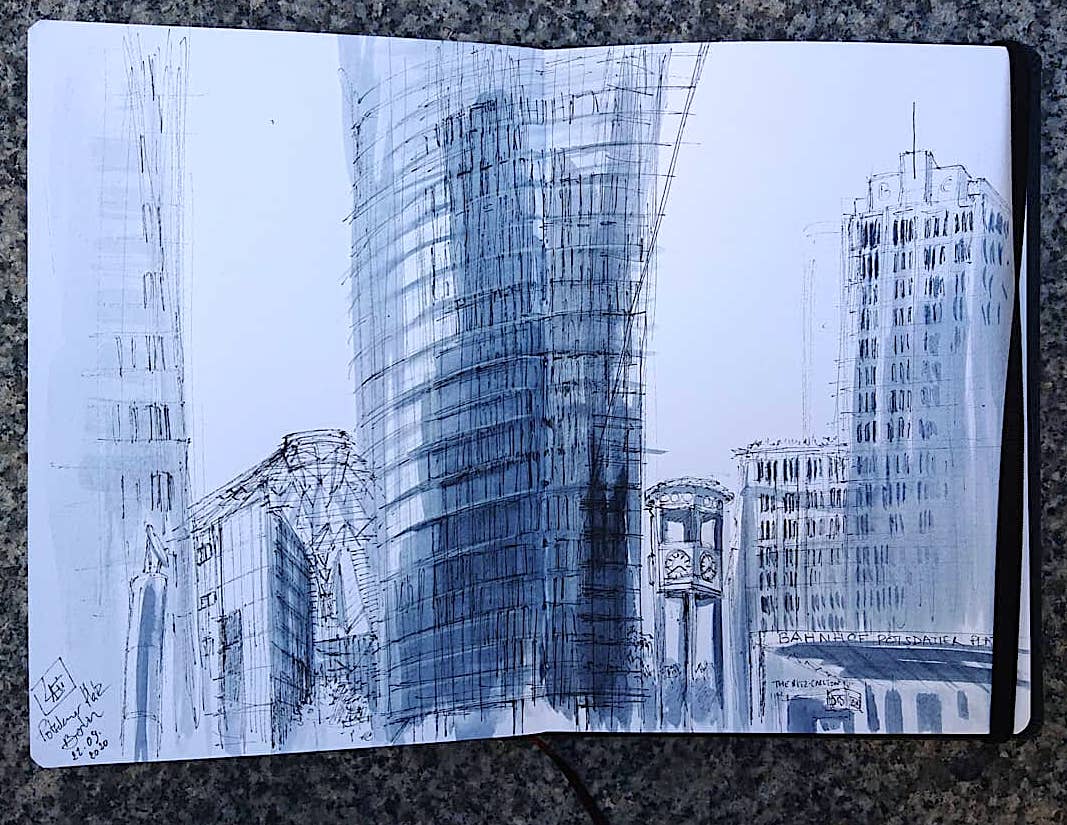 © Laetitia hildebrand 
I drew on Potsdamer Platz in the sun
The Shopping Center is now closed for renovations. That's why the place was relatively empty.
.
A bit history
:
On the firstground right, you see the 1st traffic light of Berlin! This tower was erected on the elliptical central island in 1924.
.
During the cold war it was nothing on this place. It was a big boarder zone with some walls for the "Berliner Wall".
.
TOOLS : fineliner @staedtler (0.05 ) watercolor and wash (black ink + water)
.