08.08.2020- Panorama der "Honig Stein" Felse (Sächsische Schweiz)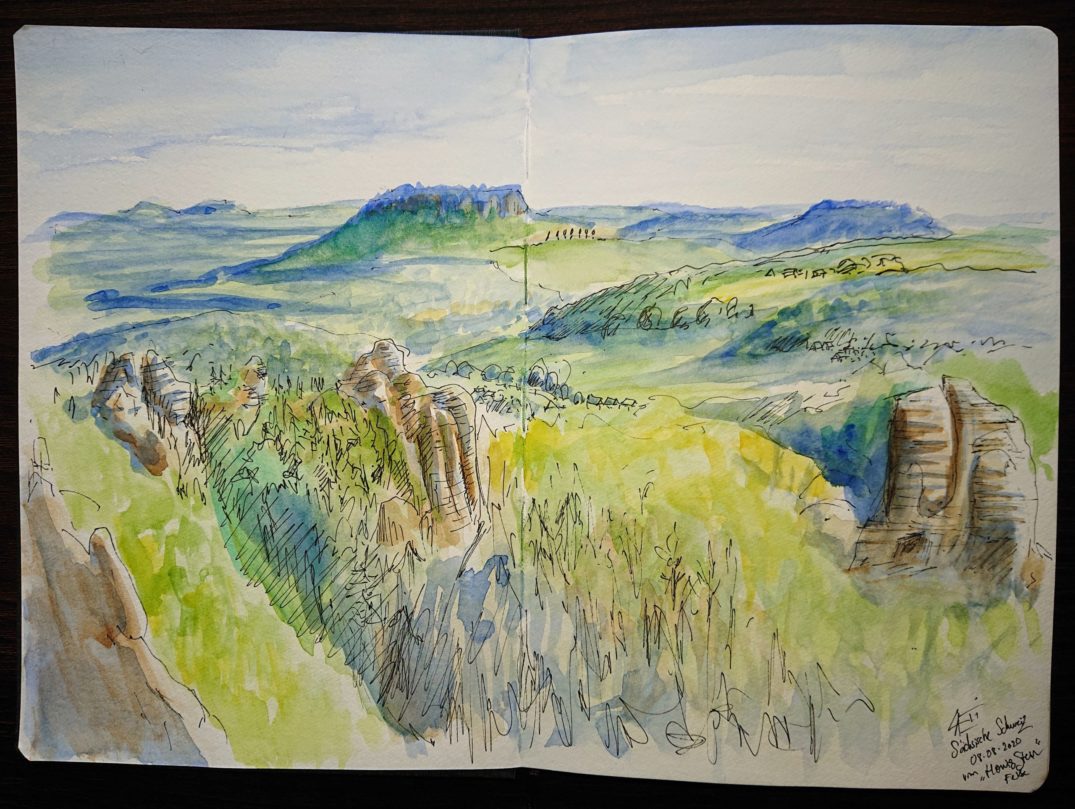 © Laetitia hildebrand 
I did some hiking in the mountains and forests of @saechsischeschweiz near Dresden.
I founded after a big ascencion by hiking, a group of climbers on the top of the mountain "Honig Stein" (Honey stone).
I drew there in the heat with 32 degrees on this evening
but it was a wonderful landscape !
Finally I walked during 7 hours!
.
TOOLS : fineliner @staedtler (0.05) and watercolour
.