— Support your local artist! —
ART & DESIGNER MARKT
"Weddingmarkt"
(Leopoldplatz)

Sonntag, den 4. Juli 2021: 10 – 18 Uhr
Sunday 4th July 2021: 10 am – 6 pm
❆ ❆ ❆
Weddingmarkt Berlin – Support your local artists
Comeback des Open Air Designmarkts 2021!
Jeden 1. Sonntag erstrahlt der Weddingmarkt  –
mitten im Stadtteil Wedding auf dem Leopoldplatz, vor der historischen Schinkel-Kirche (Alte Nazarethkirche).
70 Kunst- & Designstände | Streetfood (to take away)
FREE entrance!
More infos: facebook / instagram / web
*
MAP to come to Weddingmarkt Wintermarkt Berlin /
(U6 & U9: Leopoldplatz)
THE opportunity to see my sketch book live on paper and get my products without shipping charges!
SEE YOU THERE!
WIR FREUEN UNS AUF EUCH!
☀️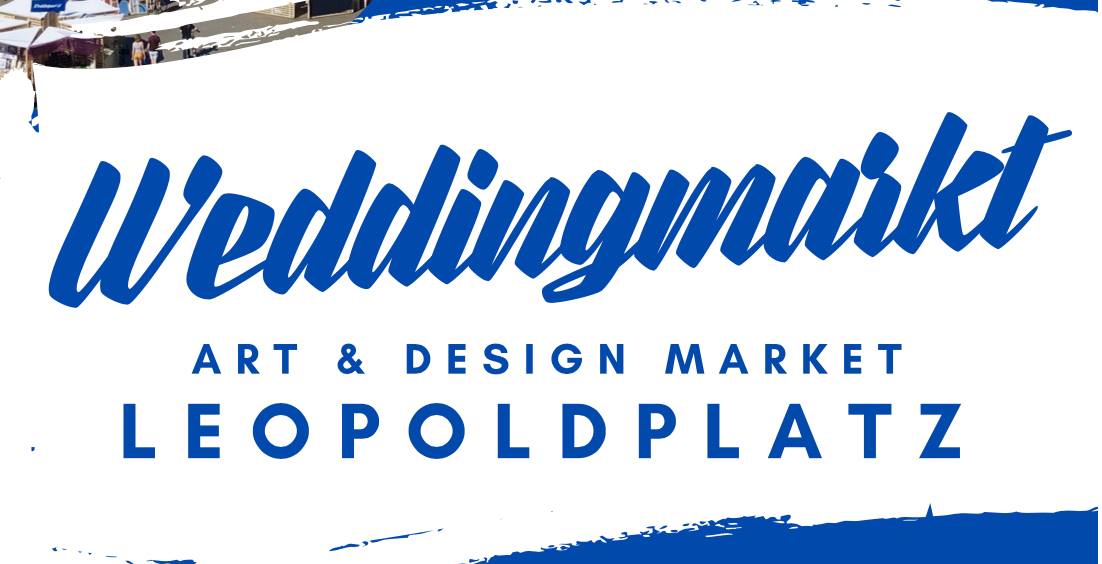 Der Besuch beim Weddingmarkt verspricht außergewöhnliche Kunst, Design und echte Handwerksliebe.
Viele Weddinger Labels zeigen draußen auf dem Leopoldplatz die hochwertige Vielfalt des lebendigen Stadtteils.
Die Besucher erwarten rund 70 Stände mit Design, Fotografie, Keramik, Illustrationen, Malerei, Wohnaccessoires, Möbel,
Schmuck, Mode, Spirituosen, Tees und vieles mehr.
Der Eintritt zum Markt ist wie immer frei.